Breakfast
Biscuit Combo
Meat Egg & Cheese Biscuit
Combo - with Coffee or Fountain Drink
Toaster Sandwich
Double Meat & Eggs with Cheese
Combo - with Coffee or Fountain Drink
Combos
Includes:
2 Sides, 1 Biscuit/Roll & Sauce
Sides
Small $2.29 | Large $4.99
Daily Specials
Includes:
2 Sides & Large Fountain Drink
BBQ Chicken
Special Side - Vegetable Medley
$9.99
Crispitos/Pizza Sticks
$1.00
Buy Two pizzas get the Third free
Enchiladas
$9.99
Tender Tuesday
$1.00 Dollar Tenders
Meatloaf
Special Sides - Cabbage and Smothered Potatoes
$10.99
3 tenders/3 Logs
$6.00
Add a Fountain Drink for $1.00
#1 Meatballs (2)
#2 Chicken Spaghetti
#1 $10.99 · #2 $9.99
2 for $4 Single Topping Pizza Slice/Boneless Hot Wings 50 cents
Add a Fountain Drink for $1.00
Spaghetti
$9.99
Fish Friday
1/2 off all Fish Plate
Buy one pizza get second one half off
Buy one RIBTIP get the second half off
Buy one pizza get second one half off
10 PC Bone-in Chicken
$15.99
Buy one pizza get second one half off
Sandwiches
Includes:
1 Side & Large Fountain Drink
Signature Pizzas
Available on 12" Original or 12" Thin N' Crispy Crust
Big Rock Special
Our supreme-style pizza: mozzarella, pepperoni, hamburger, onions, sausage, mushrooms, black olives, and green bell peppers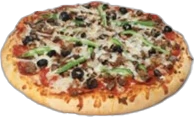 Lager
A zesty beer cheese sauce base sits beneath layers of mozzarella, hamburger, onions, & green bell peppers. Thin n' Crispy crust recommended.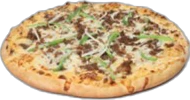 Rock Garden
A generously portioned veggie pizza loaded with mozzarella, mushrooms, onions, black olives, and green bell peppers.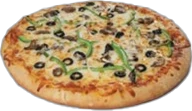 La Roccia
Italian for "The Rock!" A creamy garlic and parmesan white sauce base, topped with mozzarella, chicken and crispy bacon crumbles. Thin n' Crispy crust recommended.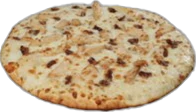 Meat Mountain
Our protein-packed meat pizza comes with hefty portions of mozzarella, pepperoni, sausage, hamburger, and Canadian bacon.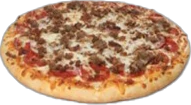 Morning Rock
A traditional breakfast pizza featuring eggs, sausage, bacon, and loads of mozzarella cheese on top of a sauce-less crust.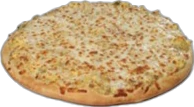 Build Your Own Pizza
Toppings:
Mushrooms, Bell Peppers, Hamburger, Black Olives, Pepperoni, Canadian Bacon, Onions, Sausage, Bacon, Chicken
Sauces:
Traditional Red -
A secret blend of tomato sauce & Italian herbs and spices. Simple, yet savory and delicious.
Zesty Beer Cheese -
This sauce is perfect for those that like their pizza with a little creamy Southwestern flair. Non-alcoholic.
White Garlic Parmesan -
This creamy and tangy sauce is the base for our cheese sticks, but pairs wonderfully with our other toppings too!
$9.99 | Ea. Topping +$1.49
Extras
Big Rock Wings
The perfect compliment to any pizza. Our wings come in both traditional and boneless varieties.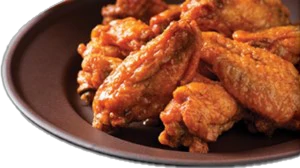 White Garlic Cheese Sticks
Our creamy white garlic sauce is the perfect base for these deliciously cheesy sticks. Served with a side of traditional red sauce for dipping.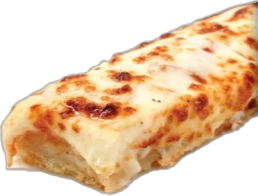 Megaslices
Big Rock's MegaSlices are one-quarter of a large pizza